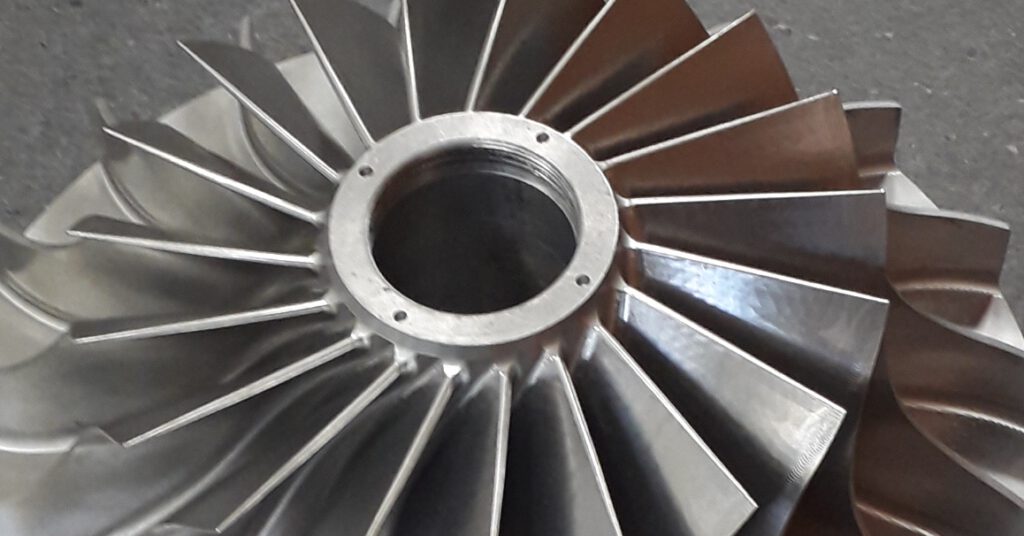 The elements of axial and radial compressors manufactured by WIROMET SA are used on the professional power industry market for gas turbines and in industry as parts of compressors for various types of gases. The use of modern 5-axis machine tools with dedicated software allows us to produce such elements as monolithic (fully milled), which significantly improves their quality.
WIROMET S.A. offers the following:
Open impellers
– fully milled (max Ø800mm)
.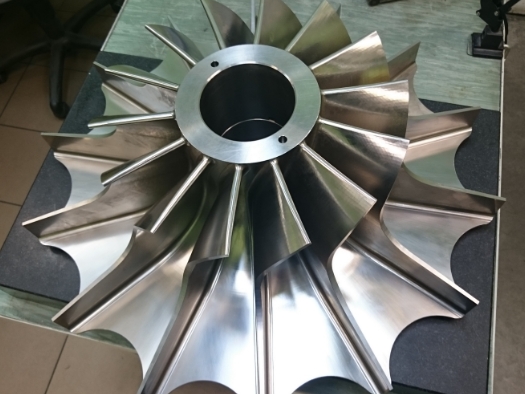 Stator blades for axial compressors
– minimum length: 20mm
– maximum length: 700mm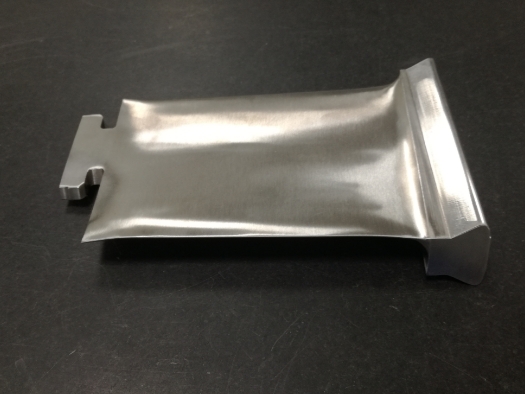 Closed impellers
– with an integrated band (max Ø800mm)
– with a riveted band
– with a welded band
Rotor blades for axial compressors
– minimum length: 20mm
– maximum length 700mm
Blade spacers
– straight or rhombic
– profiled
– shape according to special request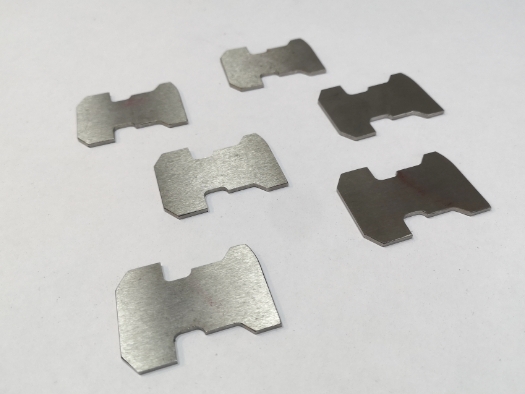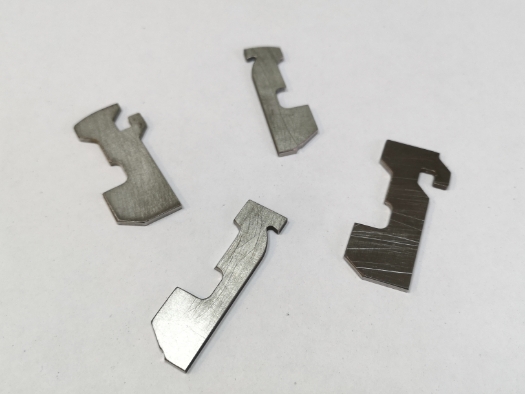 Mounting elements
– pins
– wedges
– grooves